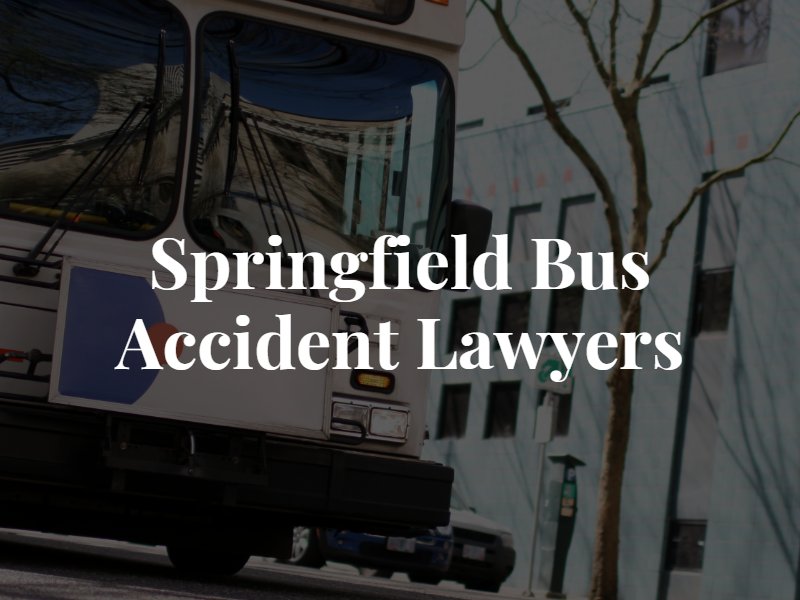 When bus accidents occur, numerous people may suffer. As professionals, bus drivers must use an increased standard of care when driving on the roadways. When they or other parties are negligent, victims have the right to take legal action.
The Springfield personal injury attorneys at Douglas, Haun & Heidemann, PC are prepared to represent passengers, bus drivers, and other drivers in serious bus accidents in and around Springfield, MO.
Springfield, MO Bus Accident Quick Links
Common Causes of Bus Accidents in Springfield, MO
After a serious bus accident, only a thorough investigation can determine the underlying causes. Bus drivers are not always solely responsible for the accident or injuries. Other causes include:
Bus defects – Improper manufacturing or maintenance can increase the risk of a one- or multiple-vehicle collision. In these cases, the private bus company, public transit authority, or a manufacturing company may share responsibility for the incident.
Driver negligence – Drunken driving, speed, fatigue, and distraction can all contribute to an accident. Both bus drivers and smaller passenger vehicle drivers may cause or contribute to an accident when they fail to follow the rules of the road.
Road hazards – In some cases, a road construction crew or the department of transportation may contribute to an accident by failing to address roadway hazards.
What Should I Do After a Bus Accident in Springfield?
The aftermath of a bus accident can be confusing for passengers. Passengers rarely ever share liability in such cases, but they may have trouble obtaining fair compensation from insurance companies or the people at fault. Always seek medical attention after an incident. Some injuries may manifest later, and having clear medical records will connect with any current and future injuries with the accident.
Let the bus driver and company know you have suffered an injury. Take the name of the driver, record the bus number, and collect information from any other witnesses or injured passengers at the scene. If other vehicles are involved, you may also need those drivers' names and insurance information.
How Do I Prove Negligence After a Bus Accident in Springfield?
Reaching out to a personal injury attorney can help you navigate the complexities of liability and insurance claims after a public transportation accident. The team at Douglas, Haun & Heidemann, PC can represent you in front of insurance adjustors and transportation companies that may want to make a statement regarding the incident. We can ease the burden of paperwork and communication so you can focus on getting better.
Bus Safety in Missouri
Bus safety can reduce the risk of accidents. Passengers do not have much control over after they board the vehicle, but they can take certain steps to mitigate other types of accidents. As a passenger, always check out a bus driver's qualifications, and make sure that any private companies carry adequate liability insurance. Use caution when entering and leaving the bus, and report any hazards you see on the vehicle including jagged, exposed metal, or careless driving behaviors.
If you drive around buses, provide the vehicles with additional space on the highways and at bus stops. Bus size impacts a driver's ability to make fast maneuvers to avoid a collision. Bus drivers should understand and follow their state and company requirements to avoid facing additional liability after an incident. For more information on motor vehicle safety, speak to a Springfield car accident lawyer today.
Why Hire a Bus Accident Attorney?
At Douglas, Haun & Heidemann, PC, our team of Springfield bus accident lawyers understand how the complexities of a bus accident can complicate an injured individual's life. We accept injury cases as well as wrongful death cases that occur in bus accidents. Most bus accidents are highly preventable, and taking action against the responsible party could save others from having the same experience.
Do You Offer a Free Consultation?
Yes, we offer a free initial case evaluation. Our firm prides itself on its more than 100-year legacy of success as representatives of people in need. We believe that fit is an important part of an attorney-client relationship, and we focus on putting our clients' minds at rest during these difficult times.
For more information on our experience with an approach to bus accident cases, call our office in Springfield today.