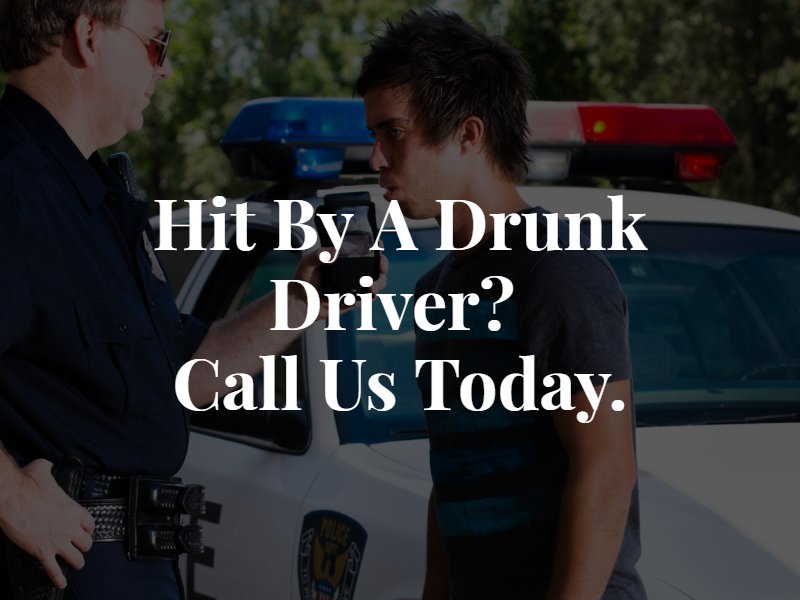 In Missouri, drivers will receive a driving under the influence (DUI) charge for driving with a blood alcohol content (BAC) of 0.08 or above. The limit for drivers under the age of 21 is 0.02% and 0.04% for commercial drivers. Drinking and driving is an extremely negligent behavior, and the resulting injuries from a drunk-driving accident are often severe.
After a drunk-driving accident, the driver will likely face criminal charges. Injured victims can simultaneously file a civil lawsuit against the driver for financial compensation. At Douglas, Haun & Heidemann, PC, we fight for our clients' right to recover compensation for the harm caused and punitive damages intended to punish the drunk driver.
How We Help Drunk-Driving Accident Victims in Springfield & Bolivar
Drunk-driving accident victims often feel hurt, angry, and confused. Criminal cases can affect the outcome of personal injury cases, and insurance companies may delay payouts. Our firm does more than fight for our clients in court. We also act as compassionate advocates throughout the case. Our team of Springfield personal injury lawyers will:
Represent clients as state prosecutors build a criminal case against a drunk driver
Help clients navigate the complex auto and medical insurance matters that arise, particularly in cases involving uninsured or underinsured individuals
Represent clients in front of bill collectors – You should not have to worry about paying medical expenses until after the case settlement
Help accident victims find the medical support and resources needed to heal
File lawsuits against any negligent parties that contributed to your injuries, including drunk drivers, employers of commercial drivers, and others
You should have to worry about only one thing after an accident: healing. Whether you need a wrongful death lawyer or suffered a serious injury, you deserve the representation of an attorney who understands the complexities of drunk-driving cases.
Damages awarded in drunk-driving lawsuits may include:
Economic damages to cover the costs of medical expenses and lost current and future income
Non-economic damages that cover the pain and suffering you and your loved ones experienced
Punitive damages awarded above and beyond routine compensation due to the extreme negligence involved
After a Drunk-Driving Accident in Springfield
Police, media representatives, and insurance adjustors often want to talk to those involved in drunk-driving accidents. Use caution when speaking to anyone, particularly insurance representatives, until you have spoken with an accident attorney. If you can, take some pictures from the scene of the accident. Always obtain a medical evaluation after the accident. You deserve the maximum compensation available in drunk-driving cases, and talking to an attorney as soon as possible will strengthen your case.
Proving Negligence in Drunk-Driving Cases in Missouri
At Douglas, Haun & Heidemann, PC, we have attorneys who specialize in both personal injury and criminal defense. This means we understand exactly how the state handles DUI cases. We use this information and a network of accident experts to build strong cases against the individuals responsible.
Although a DUI can strengthen a drunk-driving case, insurance companies and the defense will look for other contributing factors. We use the facts and evidence at our disposal to represent the circumstances accurately in every drunken-driving accident case. Our team will use police reports, witness accounts, expert witness testimony, and other evidence to prove the extreme negligence of the defendant.
Contact a Springfield Drunk Driving Accident Attorney
Drunk-driving cases are often emotionally taxing as well as physically injurious. While sympathetic, the justice system is responsible only for following the letter of the law. You will need a qualified Springfield car accident attorney on your side to pursue the full amount of compensation you deserve after suffering at the hands of a drunk driver.
For more information about our approach to drunk-driving accident cases, reach out to our Springfield, MO., office today.