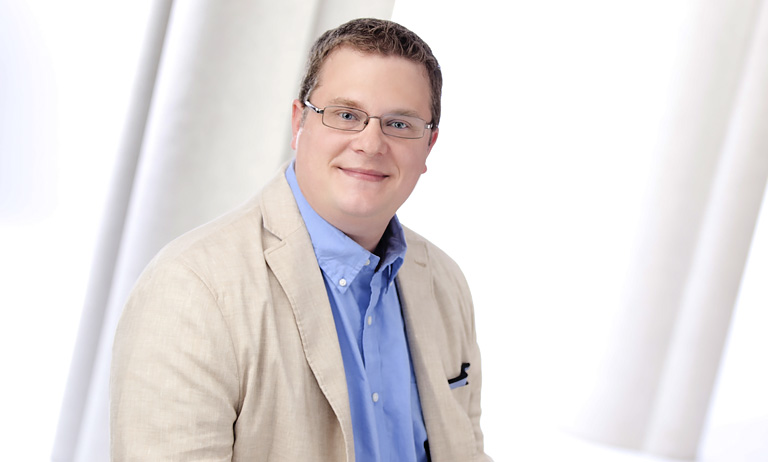 Attorney
Donald graduated in 1999 from Missouri State University with a Bachelor of Arts degree in English. In 2005, Donald graduated from the University Of Arkansas School Of Law in Fayetteville, Arkansas (Cum Laude).
Donald has practiced law with Douglas, Haun & Heidemann, P.C. since 2005. In 2009 Donald became a partner at the law firm. Donald practices in several areas of law, including business law and business formation, human resources, appellate practice, estate planning, municipal law, consumer rights litigation, banking, bankruptcy for both creditors and debtors, contract review and drafting, and all aspects of real estate law – from landlord/tenant disputes to complex sales and acquisitions and everywhere in-between.
In January, 2018, Donald Brown was invited to be a Fellow of the Missouri Bar Foundation.  Only 1% of members of the Missouri Bar may become Fellows.  A Fellow of the Foundation is first a lawyer in good standing of the Missouri Bar, and has demonstrated significant contributions to the legal community in Missouri.
The goal of the Missouri bar Foundation is to support and expand law-related educational and charitable programs throughout Missouri.
Donald is a member of the Phi-Delta-Phi legal honors fraternity and has been named on the Missouri-Kansas Super Lawyers list of Rising Stars on multiple occasions. Donald is also extremely honored to have been chosen by the Trustees of The Missouri Bar Foundation as a recipient of the David J. Dixon Appellate Advocacy Award for 2016 placing him in the top echelon of appellate lawyers state-wide.
Donald is a husband to his wife, Michele since 2002; and the proud father of his twin boys, Nathaniel and Samuel since 2007. Donald is also a member of the Knights of Columbus, and Donald has served on the Board for the Springfield Workshop Foundation in Springfield, Missouri.