At Douglas, Haun & Heidemann, PC, our Bolivar and Springfield truck accident attorneys represent passenger vehicle drivers, passengers, and truck drivers in all truck-related accidents. We handle cases involving 18-wheelers, delivery trucks, garbage trucks, construction trucks, and other commercial vehicles.
Commercial trucks can weigh as much as 80,000 pounds with a full load. In comparison, passenger vehicles weigh 2,000 to 5,000 pounds. These weight discrepancies largely contribute to the dangerous nature of truck accidents.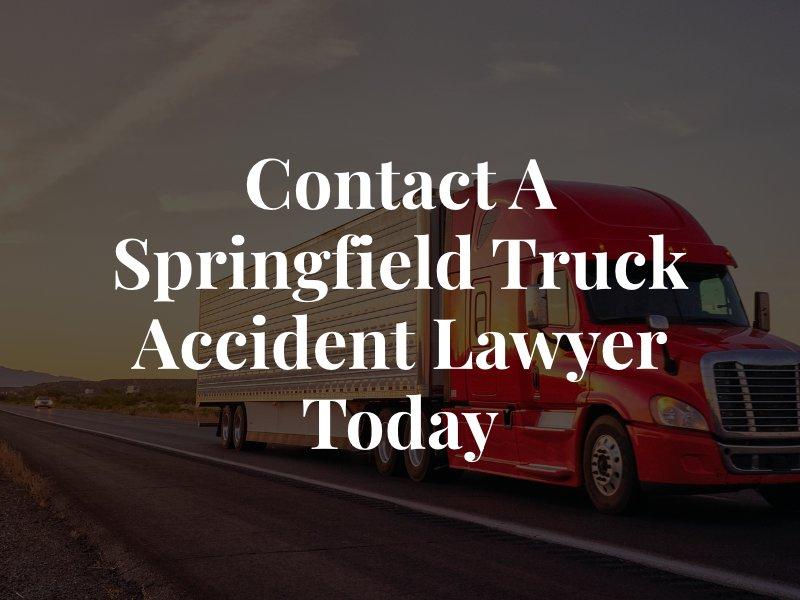 Our Lawyers Handle All Truck Accident Claims in Springfield & Bolivar
At Douglas, Haun & Heidemann, PC, our truck accident lawyers represent passenger vehicle drivers, passengers, and truck drivers in all truck-related accidents. Our Springfield personal injury lawyers take on all cases involving 18-wheelers, delivery trucks, garbage trucks, construction trucks, other commercial vehicles, and wrongful death lawsuits.
Truck Accident Resources
How Do You Determine Fault in a Truck Accident?
Professional driver accidents differ from other vehicle accidents because the industry is highly regulated and trucking company structures vary. A truck driver, his or her employer, a logistics company, mechanics, or a freight loading company may all bear some responsibility for a trucking accident. It is important to have an experienced truck accident lawyer on your side to help you navigate the complicated legal process and determine fault.
Hire a Truck Accident Lawyer as Soon as Possible
Trucking companies often start internal investigations immediately after an accident occurs. Unfortunately, these companies may hide or destroy important evidence to remove or diminish their own liability. Anyone involved in such an accident should consult a truck accident attorney as quickly as possible. Your attorney will protect your rights and the ability to pursue a lawsuit if necessary. Our Springfield truck accident lawyers conduct independent investigations into truck incidents so that we can uncover any trucking industry violations as well as the negligent behaviors that may contribute to an accident.
Let Us Handle The Insurance Company After a Truck Accident
In addition to determining liability, our Springfield truck accident lawyers can also represent you in front of insurance adjusters who want to minimize or delay benefits payouts. Insurance companies will often try to sell you short on your settlement. Our team is committed to helping personal injury victims in any way we can. From finding qualified medical support to representing you in front of bill collectors, we believe that accident victims should worry only about recovering.
What are Common Causes of Truck Accidents in Springfield, MO?
Truck drivers must complete numerous hours before receiving a commercial driver's license, and some companies require additional training before they let employees get on the road. These professional drivers must use a higher degree of care on the roadways than the average passenger vehicle driver. Although the industry is highly regulated, some truck drivers still engage in dangerous driving behaviors that precipitate accidents.
Common causes of truck accidents in Springfield include:
Human error – Truck drivers and other drivers on the road often engage in dangerous driving behaviors that cause accidents.
Drowsy driving – Truck drivers may feel the need to stretch themselves thin to achieve faster delivery times. Drowsy driving impairs a driver's ability to identify hazards and react appropriately and may affect both truck and passenger drivers' behaviors.
Driving drunk, distracted, or on medication can contribute to serious truck accidents.
Passenger vehicle drivers may swerve in front of trucks, failing to provide the driver with adequate time or space to stop.
Truck defects – Some truck accidents occur without a truck ever stopping. A malfunctioning part may fly out from under the trailer and collide with another vehicle at force. These accidents have caused impalements, head trauma, and multi-vehicle collisions.
Loading errors – Some drivers load their own trucks, but others simply pick up a trailer and take it on the road. When companies fail to load a trailer properly, the risk of a truck accident increases. The wobbling occurrence known as fishtailing may indicate trailer imbalances.
Neighborhoods We Serve
We have offices in Bolivar, MO and Springfield, MO – We proudly serve the neighborhoods and areas in our surrounding communities.
Robberson | Woodland Heights | Grant Beach | Webster Park | Cooper Estates | West Central | Rountree | Oak Grove | Bissett | Fairfield Acres | Seminole Holland | Southeast Springfield | Bradford Park | Ravenwood | Prairie View Heights | Brookline | Battlefield | Doling | Tom Watkins
Contact Our Truck Accident Lawyers in Springfield, Mo.
When you look for a Springfield truck accident lawyer, you need a law firm that has experience with your type of case. Your attorney should understand commercial carrier regulations, state laws, and trucking industry liability issues. At Douglas, Haun & Heidemann, P.C., you can count on our qualified truck accident attorneys who have a history of success in representing individuals who suffer in any accident, on the job or off.
After a trucking accident in Springfield, you deserve fair compensation to cover the costs of your injury, lost income, and pain and suffering. For more information about our approach to truck accident cases, contact our Springfield office today.
---
Client Testimonial: 5/5
★ ★ ★ ★ ★
"I am pleased with all the work done on my behalf and it is such a blessing to know I'm backed by a quality law firm." – Norm Shaddox