Our Springfield personal injury lawyers focus on providing end-to-end services for individuals who have suffered a serious injury at the hands of someone else. Whether an injury was inflicted intentionally or carelessly, our personal injury attorneys are committed to helping you obtain fair compensation as you heal.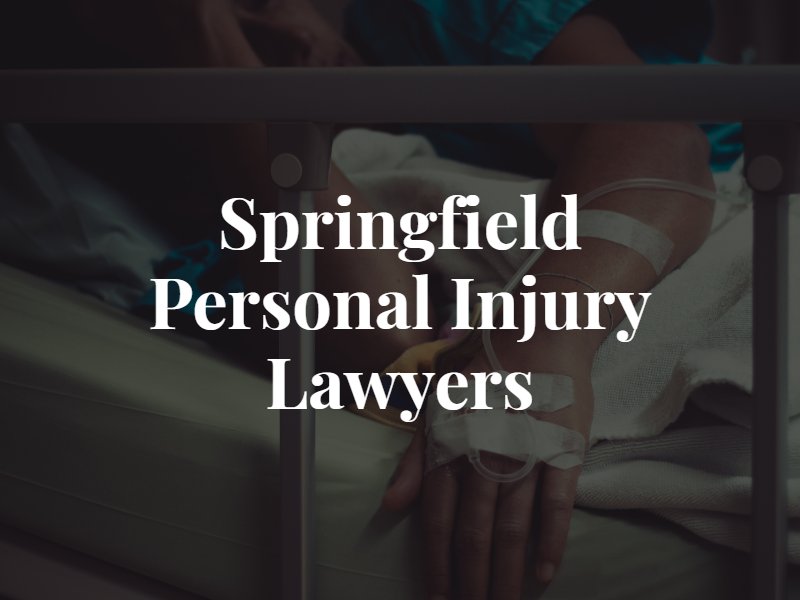 Over 100 Years of Experience Handling Injury Claims in Missouri
Not many personal injury and accident law firms across the United States can claim more than 100 years of experience and recovering more than $54 million for clients. The Law Office of Douglas Haun & Heidemann, PC has a long legacy, because we believe in the power of the justice system and in helping people through some of life's most trying challenges. 
Personal Injury Resources
How Do I Choose the Right Personal Injury Lawyer?
Personal injury firms often market themselves using similar phrases, such as "an aggressive approach," or "trial-ready." These criteria do not necessarily set a firm apart. What sets a firm apart is its commitment to full, personalized service for every client, direct access to qualified attorneys, and personal fit. The injury attorneys who will represent you best will connect with you on a personal level and put you at ease. You'll know you've chosen the right Springfield personal injury attorney when you contact Douglas, Haun & Heidemann, PC, and speak with our team.
When you or a loved one suffers a serious injury due to someone else's negligence, it can be very scary. First and foremost, your health is of the utmost importance; but compounding medical bills and dealing with insurance paperwork brings mountains of worry on top of an already stressful situation. Personal injury claims and the lawsuit are tough to deal with, but our Springfield personal injury lawyers at Douglas, Haun & Heidemann, P.C. will help you find comfort through their dedication and expertise towards getting you compensation.
Personal Injury Cases We Handle
Construction accidents, premises liability, truck accidents, product liability, medical malpractice, car accidents and more; no matter how you were injured, we can help you with everything you need in order to be justly compensated. We can do this because we've been there before. Our attorneys have decades of trial experience, and our intricate knowledge of the lawsuit process will provide you with a little peace of mind during a very trying time in you and your family's lives.We have nine associates on hand, each one an expert in their area of law.
We are not a one-lawyer-fits-all practice; every associate has honed in on one specific subject of law so they can provide you with trustworthy knowledge and expert advice for your case. When it comes to personal injury in Springfield, we can handle a broad range of cases and have the experience to back it up. Our personal injury lawyers will go to bat for you against the insurance company and make sure you get more than enough to cover medical expenses and damages for your pain and suffering.

How Much Is Your Case Worth?
There are many factors that contribute to the total financial compensation recovered in a personal injury case. Some of these factors include:
Type of injury you sustained
Total number of parties involved in the accident
Severity of injury
Evidence provided (3rd party witnesses, camera recordings, etc.)
How significantly it altered your daily life
If it impacts your ability to work
Where the accident occurred
Consequently, a Springfield injury lawyer will need to take a look at the exact details of your case before being able to estimate.
How Do You Prove Negligence After an Injury?
Personal injury law encompasses legal action and civil lawsuits filed as a result of wrongful conduct.  Most personal injury lawsuits are based on the legal doctrine of negligence and look to establish liability for the wrongdoing.  
The legal concept of negligence is built around the idea that people are required to exercise reasonable care with their actions and take the potential harm they might cause others into account.  This can manifest in a car accident caused by a distracted big rig driver, a doctor's carelessness leading to devastating medical complications, or an unsafe product causing a serious injury.
What Types of Compensation Can I Recover?
If negligence can be established in a Springfield personal injury case, the defendant – the liable party – is required to pay the plaintiff for all injuries caused by the negligent actions. Damages to property or medical bills are simple calculations, however, other types such as loss of earnings, emotional distress, or punitive damages are used to punish particularly dangerous conduct.
Personal injury law is a large field that includes numerous accident types and injuries. Whether you fell because a storefront failed to fix a railing and broke a hip, or you were hit by a drunk driver, proving personal injury boils down to three elements:
The defendant owed some responsibility to the plaintiff

The defendant breached his or her duty

That breach caused the plaintiff's injury
For example, a property owner has a duty to keep his or her premises reasonably free of hazards. A driver is responsible for following the rules of the road. Physicians are responsible for using a certain standard of care as they attend to patients. Manufacturers must ensure the safety of their products or provide adequate warnings. When any person or group of people breach their duty of care and cause harm, they are liable for the damage.
How Long Do I Have To File a Personal Injury Lawsuit in Missouri?
The general statute of limitations for filing a lawsuit is five years from the time of negligent activity and two years from the time of intentionally harmful activity. However, these times may vary slightly based on the facts in the case. Consult an attorney before assuming your case does not meet the statute of limitations.
Our Approach to Personal Injury Cases
Personal injury cases range from straightforward to complex. Often, investigations turn up evidence that muddy the waters. At Douglas, Haun & Heidemann, PC, we take the initial stages of a case very seriously. Depending on the circumstances, we may pursue action against the individual or group that caused the injury, the insurance companies, and/or third parties who may have contributed to the injury.
Our firm believes that legal practice is more than facts and statutes, which is why we will also act as your compassionate advocate along the way. We will represent you in front of insurance companies and bill collectors who don't stop to think about how their actions affect injured individuals and their families. We can also help you find the resources you need to reach maximum recovery. For more information about our personal injury practice, reach out to our Springfield, Mo., office today.
How Do Personal Injury and Accident Lawsuits Work in Springfield, Missouri?
As aforementioned, the statute of limitations in Missouri is five years. This is how long you have to file a lawsuit after the injury initially occurred. It's different in every state, sometimes as short as two years, but this extra time can afford you the opportunity to find a personal lawyer and examine all your options.
The same applies to lawsuits for property damage as well. So if you are injured at work but your employer is trying to play hardball with compensation, or if your insurance company is doing the same after a car accident or truck accident, that is when a lawsuit becomes the prudent course of action.
Is Missouri a Pure Comparative Negligence State?
Missouri is also a comparative negligence state, which means that you don't have to be completely without fault in order to receive compensation. For example, if you were awarded $10,000 in damages but were found to be 15 percent at fault, you would be entitled to $8,500 of compensation.
Numerous factors are considered in order to arrive at fault percentage, which is why you need an expert attorney on your side so that if a lawsuit isn't settled and reaches trial, you'll be treated fairly and receive every penny you are owed.
How Do I Handle the Insurance Company?
Our attorneys want to take all the pressure off of you; if you have been injured- or need a Springfield wrongful death attorney– paying for medical bills and going through the grieving process is tough enough.
Filing an insurance claim is your first step in getting bills covered, but if your insurance or the defendant's insurance can't cover the costs, then a lawsuit may become necessary in order to be properly compensated for all the damages. Our attorneys can handle the insurance companies so you can focus on recovery.
Neighborhoods We Serve
We have offices in Bolivar, MO and Springfield, MO – We proudly serve the neighborhoods and areas in our surrounding communities.
Robberson | Woodland Heights | Grant Beach | Webster Park | Cooper Estates | West Central | Rountree | Oak Grove | Bissett | Fairfield Acres | Seminole Holland | Southeast Springfield | Bradford Park | Ravenwood | Prairie View Heights | Brookline | Battlefield | Doling | Tom Watkins
When to Contact a Springfield Personal Injury Attorney
Douglas, Haun & Heidemann, P.C. provides expert advice, sound legal guidance, and a professional understanding of your case.  Call our Springfield personal injury lawyers today. We represent clients who have been seriously injured and families who have lost loved ones due to the negligence of others. Our law firm was started more than 100 years ago with the simple premise of helping people who have been injured receive compensation.

---
Client Testimonial: 5/5
★ ★ ★ ★ ★
"I am pleased with all the work done on my behalf and it is such a blessing to know I'm backed by a quality law firm." – Norm Shaddox