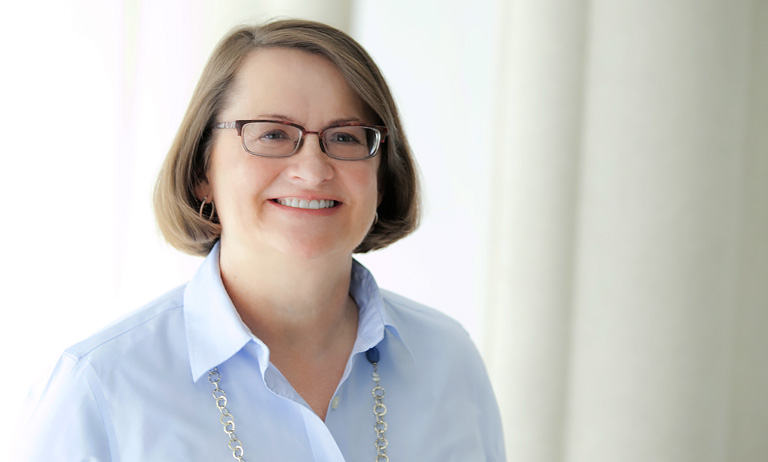 Partner
Verna genuinely cares about helping her clients achieve the best results that she can for them. Clients appreciate that she listens to them and understands the difficult situation in which they have currently found themselves.   Her compassion for her clients is paired with her excellent litigation skills honed from over 30 years of experience in family law and general litigation.  Her litigation skills combined with the concern that she has for clients make for a tough yet compassionate package.
The fact that every day there is a new problem to solve is the thing that Verna likes the best about practicing law.  She does not balk at taking on difficult cases.  Verna says that difficult cases are often won by patience, attention to detail and having a "never give up" attitude.

Verna has been with Douglas, Haun, & Heidemann, P.C. since 1984.  She received her Bachelor of Science degree in accounting and business administration from Southwest Baptist University in 1981, (Summa Cum Laude) and received her Juris Doctorate from the University of Missouri in 1984.  In addition to being a member of the Missouri Bar, Verna is also admitted to practice before the U.S. District Court, Western District of Missouri and the U.S. Court of Appeals, Eighth Circuit.  Verna has argued cases in both the Missouri Court of Appeals and the Missouri Supreme Court.
In her spare time, Verna enjoys traveling, cooking, genealogy, and aqua jogging. She enjoys baking for church activities and currently serves her church as one of its trustees.  Verna is a past Chairman of the Board of Trustees of the Missouri Baptist Foundation and has served on the board of the Missouri Baptist Convention.  Verna and her husband, Dwight, have two handsome sons, a wonderful daughter-in-law and were recently blessed with a grandson.
Areas of Practice