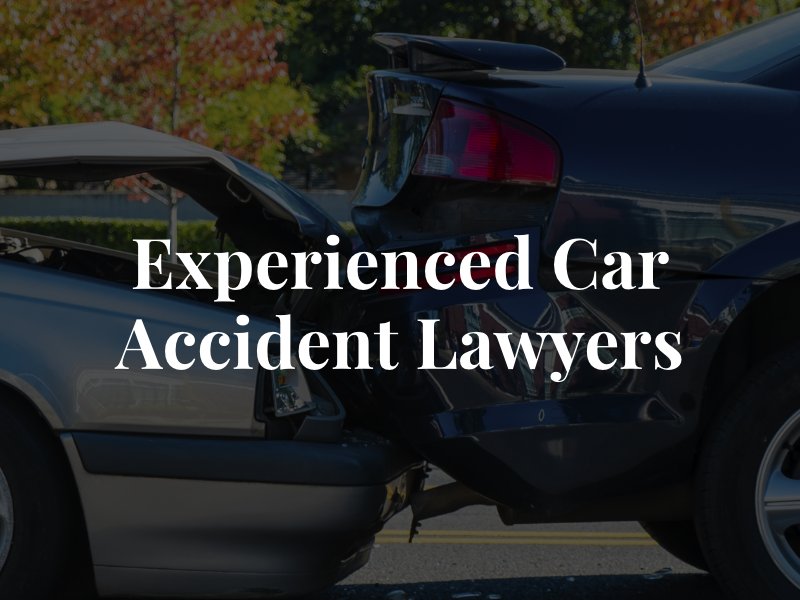 Serious car accidents are often life-changing events and many are highly preventable. After a car accident, victims and their families must readjust to a new reality. In the meantime, medical expenses and bills won't wait. Filing a lawsuit with our Springfield car accident lawyers cannot undo the harm caused, but it can help you move forward after a serious accident.
Car Accident Resources
Why Choose Our Springfield Car Accident Lawyers?
At Douglas, Haun & Heidemann PC, we've seen firsthand the challenging nature of life after an auto accident. Our Bolivar and Springfield personal injury attorneys are dedicated to pursuing fair compensation, so our clients can focus on what really matters during a difficult time – healing.
Is Missouri a Comparative Negligence State?
Yes. In the state of Missouri, we operate under a pure comparative negligence rule. Under the rule, an individual can secure damages for any part of an accident that wasn't his or her fault. For instance, if you were 30% responsible for the incident, you can collect 70% of the total damages from the defendant. You could also, technically, pursue a claim for 2% of the total damages under the rule if you were 98% at fault.
How Long Do I Have To File My Car Accident Claim?
You have five years from the time of an accident to file an auto accident lawsuit against the responsible party. If you are unsure about how the statute of limitations applies in your case, consult with our Springfield car accident attorneys for case-specific information.
Proving Liability in Bolivar and Springfield Car Accidents
While another driver is often responsible for causing a car accident, he or she may not always shoulder the full responsibility. When we take on an auto accident case, our Springfield car accident lawyers collect as many facts as we can about the accident. Our attorneys reach out to accident reconstruction experts, injury experts, and other specialists who can tease out defining case details.
Sometimes we find evidence that strengthens our case against the defendant, such as information about illegal driving activities. Other times, our car accident lawyers uncover third-party liability in the form of a manufacturing defect or a road construction hazard. Our firm handles car accident cases that involve professional drivers, uninsured or underinsured motorists, individuals engaging in illegal driving activities, and wrongful death.
How Do I Handle The Insurance Company?
In addition to pursuing actions against the primary defendant(s), the Springfield car accident lawyers at Douglas, Haun & Heidemann, PC often represent clients in front of insurance companies. Auto insurance companies may handle hundreds of accident claims a day.
While the individual may sympathize with a policyholder or accident victim, they ultimately follow protocols that reward lower payouts. Our team of car accident lawyers negotiates with and takes action (if necessary) against insurance companies that act in bad faith after an automobile accident. Our Springfield car accident attorneys can handle the insurance companies for you.
How Do I Prove Negligence After a Car Accident?
After a serious accident, those involved must speak with police officers, insurance adjustors, and (sometimes) news crews. Anything you say during these exchanges can hurt your ability to obtain compensation, even if you believe the case is clear-cut. Here are some tips for protecting your rights after an accident:
Always agree to medical attention – Immediately after an incident, adrenaline may mask the feeling of an injury. Some injuries manifest days or weeks after.
Record the scene – If you or someone with you can, take pictures of the scene and write down everything you remember. Human memory is not always accurate, and timely documentation strengthens the credibility of a case.
Never admit any fault – Accidents happen quickly, and you may not understand every contributing factor at the time of the incident. Stick with the facts and speak with an attorney as soon as possible.
Finding a Car Accident Attorney in Bolivar or Springfield, Mo.
Moving quickly on a case improves our ability to collect evidence and start the lawsuit process. At Douglas, Haun & Heidemann, PC, our personal injury lawyers are here to help you through every part of an auto accident case. Our firm has a 100-year legacy of success in the Springfield and Bolivar area, and a reputation for success. Contact our office today to get started.
Client Testimonial: 5/5
★ ★ ★ ★ ★
"I am pleased with all the work done on my behalf and it is such a blessing to know I'm backed by a quality law firm." – Norm Shaddox