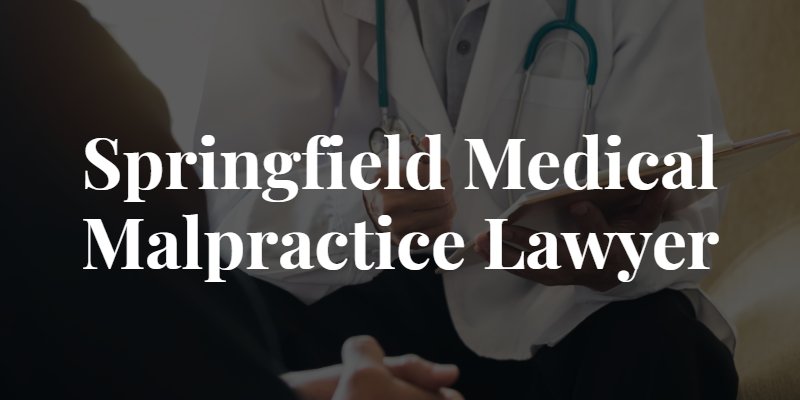 Doctors and health care providers must do no harm to their patients, and medical malpractice is a term used to describe any time they fail in this duty. Medical malpractice typically revolves around personal injury law, with a few key differences, and medical malpractice suits can quickly involve several people or entities and become very complex. An experienced legal professional will be able to guide you through any medical malpractice claim. If you believe you were a victim of negligence, contact a Springfield medical malpractice lawyer today.
Do I Have a Medical Malpractice Case?
Whenever a doctor or other health care professional harms a patient, it may be defined as medical malpractice. Here are a few common examples of medical malpractice:
If a health care professional fails to address a patient's medical condition, they may be held accountable for any missed opportunities for treatment, additional procedures that become necessary due to their failings, and harm caused by improper medications or prescriptions. If a reasonably skillful doctor would not have made the same mistake, the offending doctor would likely be held accountable for malpractice.
Surgical errors. A surgeon who damages the patient during an operation may be held accountable for malpractice if they were operating under the influence of drugs or alcohol, left a medical instrument inside the patient before suturing the surgical wound, or operated on the wrong body part.
Gross negligence. These are uncommon occurrences but basically describe any medical error that could have been prevented with reasonable common sense, even by people with no medical training. An extreme example may be the amputation of the wrong foot after the surgeon hastily read an x-ray backward and rushed through the procedure.
Improper use of anesthetics. Mistakes with anesthesia are extremely dangerous. Even slight errors can result in brain damage to the victim, permanent disability, or death. Health care professionals must thoroughly consider the patient's medical history before applying anesthesia and diligently check their vital signs.
Violation of informed consent. Every patient has the right to decide the medical treatments they receive and always has the right to refuse treatments for any reason. Doctors are legally bound to explain every possible treatment option to their patients, as well as all the factors of their medical status that will help them make informed decisions about their treatment. There are some situations where doctors do not have time to inform their patient of potential risks if they are in dire need of immediate, life-saving procedures. The assumption is that most patients would prefer that their life be saved if they were able to consent.
How Do I Prove Negligence in a Medical Malpractice Case?
As with any other personal injury case, the victim must prove that the defendant was negligent in their actions. However, in medical malpractice cases, the first thing the victim must prove is that a patient/doctor relationship officially existed. Once that is established, the victim may follow through with establishing negligence. Negligence is proven by three factors:
The defendant owed a duty of care to act in a reasonable manner that did not endanger the health and safety of others. In medical malpractice cases, the duty of care is defined as the doctor's obligation to do no harm to their patient.
The defendant breached this duty in some way. The above examples are only a few possible ways a health care professional might breach their duty of care.
The breach directly resulted in the victim's injuries.
Making a Successful Malpractice Claim in Springfield, MO
Victims of medical malpractice in Missouri should not have to bear the cost of additional treatments or surgeries required after a misdiagnosis or botched procedure, and we believe that negligent doctors and health care providers should be held accountable for any damages they cause to patients.
Get Help From Our Medical Malpractice Lawyers Today
The law offices of Douglas, Haun & Heidemann has been representing clients in the Springfield and Bolivar, Mo., area since 1912, and our law firm can navigate any medical malpractice case, no matter how complicated it may be. We aggressively pursue all avenues for compensation on behalf of our clients, so they can focus on healing. Reach out to us to start reviewing your case today, or if you have any questions about medical malpractice law in Springfield and Bolivar, Mo.
---
Client Testimonial: 5/5
★ ★ ★ ★ ★
"I am pleased with all the work done on my behalf and it is such a blessing to know I'm backed by a quality law firm." – Norm Shaddox